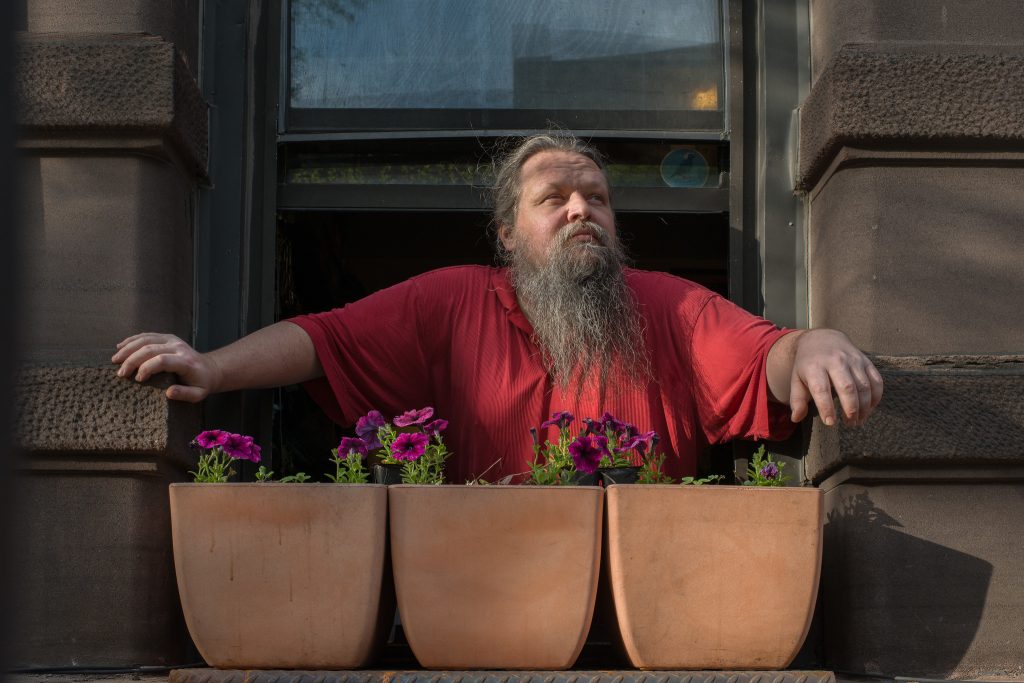 Hello! I'm Matthew Cavalletto, an amateur gardener living on West 106th Street, in New York City's Upper Upper West Side. A decade ago, I started growing plants in a windowbox, then added some flowers to the tree beds in front of our building, followed by planters along the edge of the sidewalk, and eventually it had grown enough that one could call it a garden.
I don't have any training or specialized knowledge — I've just been pottering around and learning as I go.
I live here on West 106th Street, in building 219, apartment 1E — if you have any questions, please feel free to ring my buzzer (afternoons and evenings only) and I'll do my best to come out and chat with you or give you a tour.
If you want to contact me electronically, please fill out the contact form.